When you think of testosterone, you probably think of the rough and rugged. It's one of the things that make men men. But even this most masculine of hormones requires a delicate balance.
Testosterone is a hormone that acts as the primary sex hormone in men. It is produced by the male testicles and the female ovaries. Testosterone levels in men increase during and after puberty, dropping again after about age 40. Testosterone causes the deeper voice, bigger muscles, body hair, and other primarily male features.
Sex drive in men starts with the release of testosterone which stimulates the receptors in the brain to release substances which in turn relaxes the muscles of the penis to allow blood flow for an erection. Low testosterone levels common in andropause result in reduced levels of the hormone available to stimulate the nerves in the brain and induce sexual desire and in turn erectile function.
Some men with low testosterone have hot flashes, increased irritability, inability to concentrate and depression.
Men with severely low testosterone may lose body hair and muscle mass. Their bones may be more prone to fracture. Their testes may become smaller and softer.
Low testosterone can cause erectile dysfunction. Essentially, without adequate testosterone, low sex drive in men is common.
Low testosterone can reduce your ability to have satisfying sex. Lack of sex drive and erectile dysfunction are sexual problems that can result from low testosterone. If low testosterone is the cause, treating it can help.
It's normal for a man's sex drive to slowly decline from its peak in his teens and 20s, but libido varies widely between men. What one man might consider a low sex drive, another might not.
Low testosterone is only one of the causes of low libido. Stress, sleep deprivation, depression, and chronic medical illnesses can also sap a man's sex drive.
Surprisingly, low testosterone by itself rarely causes erectile dysfunction, or ED. Low testosterone alone — with no other health problems — accounts for a small minority of men with erectile dysfunction.
So how do you find out if your possible tiredness and lack of sex drive are the results of low testosterone levels ?- and mind you there is help to be found.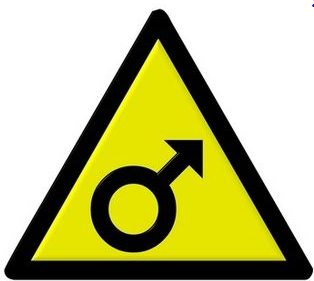 Well — the answer will come if you read the doctors next post and subscribe with your email so you don´t miss it.